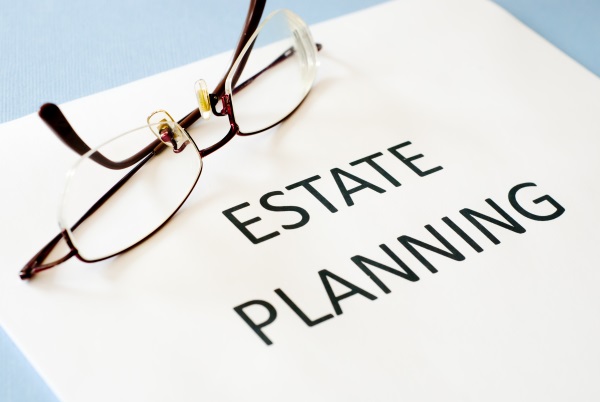 Our team at Guardian Solicitors and Conveyancers are able to prepare various documents to ensure your estate and affairs are looked after when required.  Ask us about our our Estate Pack, which contains guidelines to assist you with decisions regarding your Will, Power of Attorney, and Enduring Guardianship.
Do I need a Will?
We get asked this question time and time again by our clients, and the short answer is you most certainly do.  If you are over the age of 18, you need to make decisions about what should happen, should the unexpected occur. 
Your Will sets out how your estate, no matter how large or small, should be divided among your loved ones, friends, or favourite charities and organisations. When preparing your Will, we are also able to prepare your Power of Attorney, and Enduring Guardianship to make sure you are looked after in all situations.
Contact Us today and let us help you ensure you do not leave a headache for your loved ones. 
What is a Power of Attorney?
A Power of Attorney and a Will really go hand in hand.  We see many Clients who have prepared a Will, though forget about a Power of Attorney or Enduring Guardianship, and unfortunately do not realise the importance of this until it is too late.
A Power of Attorney gives that person the legal authority to watch over your financial affairs on your behalf, should you no longer be able to do so.  You may want an attorney to act on your behalf for a number of reasons, for example if you take an extended overseas trip, or simply if you are physically or mentally unable to do it yourself.  Your attorney will be able to operate your bank accounts, pay bills, and sell assets on your behalf.
Failing to nominate  a person to hold your  Power of Attorney could  likely mean the Trustee & Guardian will act as your attorney.
An Enduring Power of Attorney
Your general Power of Attorney ceases to have effect after you lose the mental capacity to make decisions for yourself.  However, an Enduring Power of Attorney continues to have effect after you lose mental capacity. 
You can choose for the person nominated to hold your  Power of Attorney to also be your Enduring Power of Attorney - speak with us to discuss your options. 
Failure to appoint an Enduring Power of Attorney may result in The Guardianship Tribunal or Supreme Court appointing a financial manager, resulting in additional expense and stress for your family and friends.
What is an Enduring Guardian?
An Enduring Guardian is someone you legally appoint to make personal or lifestyle decisions for you when you are not capable of doing this for yourself such as where you live, for example in a nursing home and what medical treatment you receive. You can provide specific directions -  for example  whether you wish to have life support switched off if you are unlikely to recover. 
Who to Appoint?
Due to the enormous amount of power your Attorney has over your affairs you should only appoint someone you can trust completely and who will manage your affairs in a responsible way. You may wish to appoint more than one person, however, those people will need to be able to work together in your best interest.
Your Enduring Guardian is also able to make significant decisions about your care, and should be someone both capable and compassionate to make the correct choices on your behalf.
What is a T

estamentary Trust?
A Testamentary Trust is a trust created by your Will and does not come into effect until after your death. A Testamentary Trust is designed to provide maximum flexibility, allowing for tax-effective distribution of capital and income, as well as providing protection of its beneficiaries from third parties, that is creditors.
A Testamentary Trust allows for flexible allocation of income and capital, which may allow beneficiaries to qualify for various pensions or benefits, for which they would otherwise not have qualified.
Contact us today to see how a Testamentary Trust may be able to assist you.
Probate
When a person dies leaving assets in New South Wales, all assets of the deceased are deemed to be vested in the NSW Trustee.
If the deceased died leaving a valid will, it is the duty of the executor named in that will to apply to the Supreme Court of NSW for a grant of probate of the deceased's last will.
The grant of probate is not only proof that the person named in the grant is entitled to handle the assets, but upon the grant of probate all assets of the deceased are vested in the name of the executor, rather than the NSW Trustee. 
How do I lodge an application for Probate?
Should you need to lodge an application for probate, you will need to provide the following documents:
File a Notice of Intended Application for probate (at least 14 days before the application is filed) 

Will of the deceased
Death Certificate
Assets / Liabilities list
If a loved one has past away, and you are the executor, we will be able to help you through this process.
How long do you have to wait from Date of Death to lodgement?
Probate should be filed within 6 months from the date of death otherwise an affidavit of delay will be required to be filed also.
Where do I start?
We know that all of this information can be a bit confusing, and there are a lot of decisions to make, so Contact us today to arrange an appointment and our team will help you every step of the way through the process.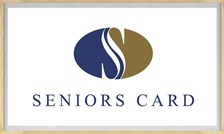 10% discount provided to Seniors Card holders on the cost of preparing Wills, Powers of Attorney and Enduring Guardianships